For my design, I did some research about the objects connected to Jenever. In addition to the tulip-shaped drinking glasses, the bottles play an important role as well. The shapes of the bottles changed over time. I'm focusing in particular on the traditional clay bottles, this material was originally used because glass was too expensive. I played with the transformation of these old bottles and converted them into a carafe. It is meant to give the old Jenever, wich is quite similiar to whiskey, a new elegance to show it from a new perspective.
It was important to look at the different shapes. To show the connection between my design and the old one, I decided to use one of the curves and bring the history of these old bottles in something new. 
During

Dutch Design Week 2018

, the glasses where blown live in the exhibition at Beeldenstorm Eindhoven by master glass blower Gert Bullée.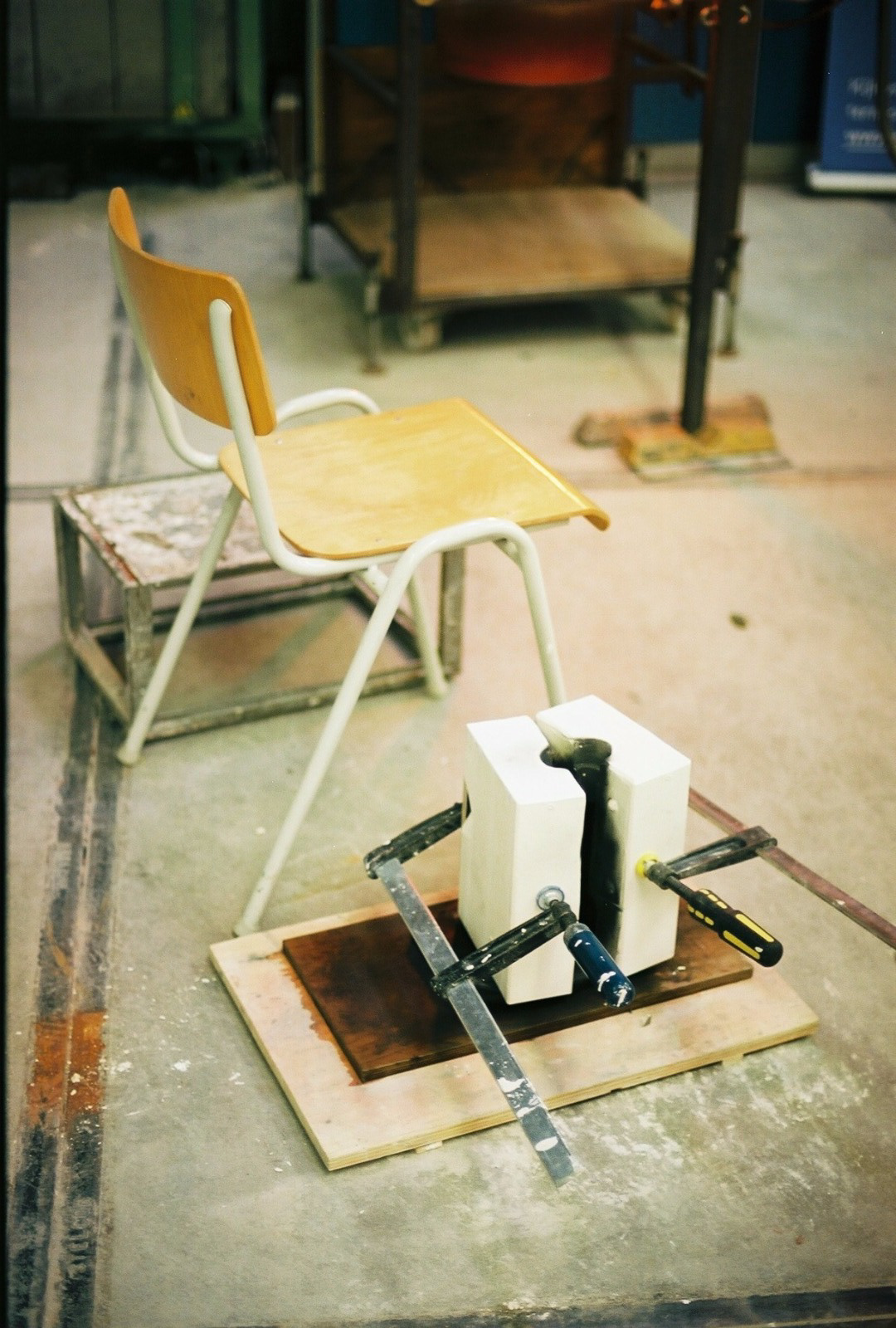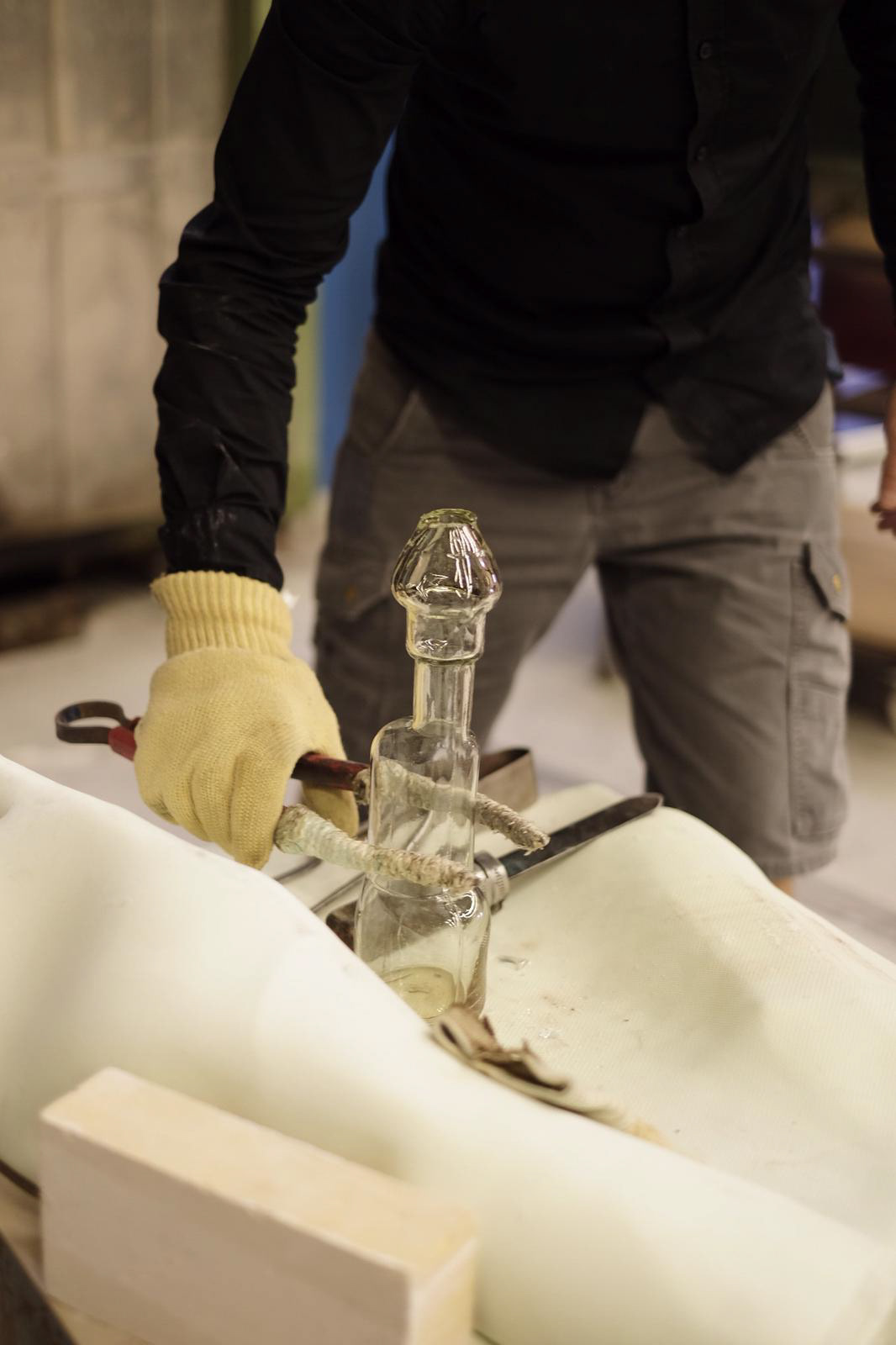 exhibited during Dutch Design Week 2019
National Glasmuseum Leerdam
Beeldenstorm Eindhoven
Glass Blower Gert Bullee